I wasn't happy with the vertical alignment of the 'crosshairs' of my
Mgz34
optic so I decided to take a look at it.
I started with the Ocular lens which, after removing the grub screws, required the use of the rubber eyepiece to get a grip on the lens casing.
It turns out that the V-hairs rotate within the Ocular lens housing and is very easy to adjust to get it vertical.
I placed the optic on the back end of a vice and made sure the 'roll' spirit level on the optic was centred then I aimed the optic at a small spirit level mounted vertically and centred at the other end of my bench. When the vertical portion of the hairs was in line with the vertical edges of the spirit level casing then all is right.
Ocular lens and 'hairs' with illumination cut-out: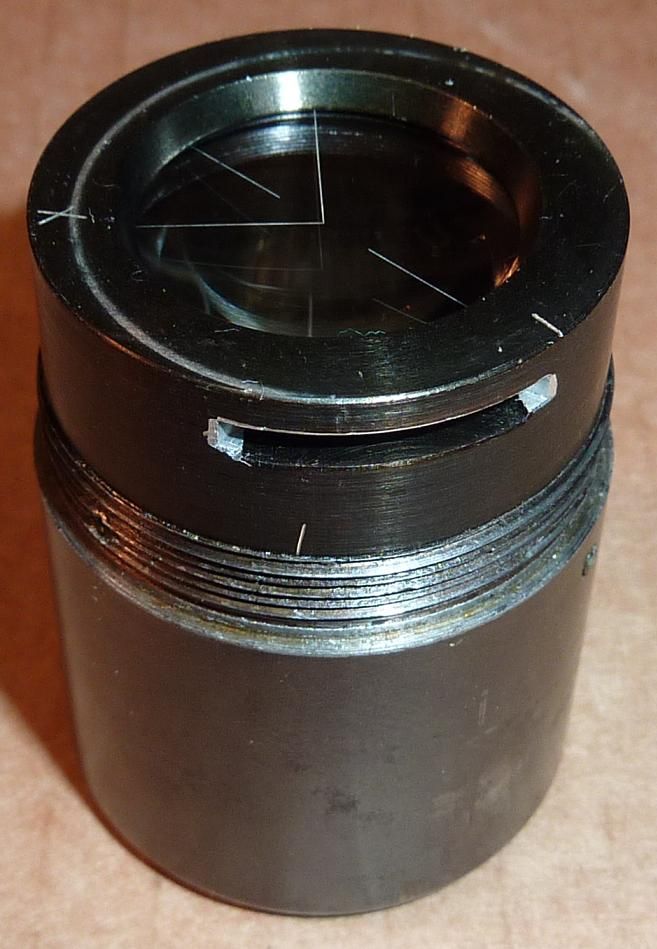 Removed the top cap and collimator: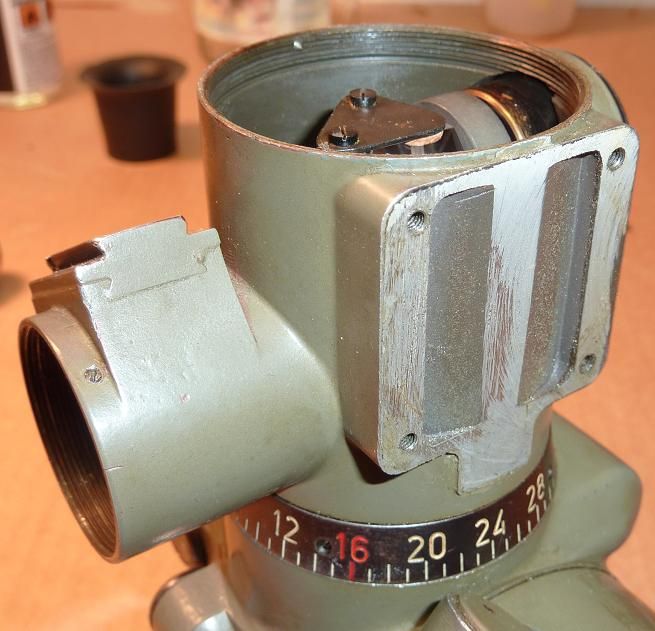 German graffiti: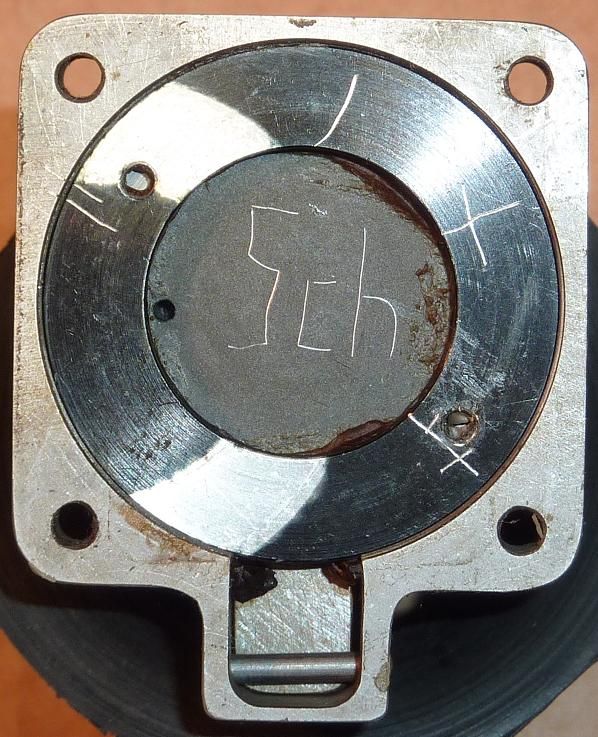 With the Ocular lens assembly removed: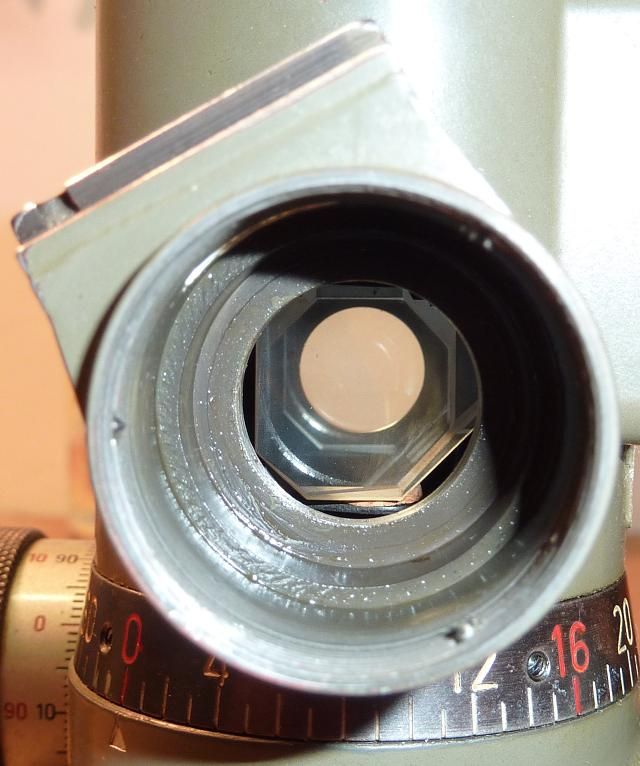 Looking from above: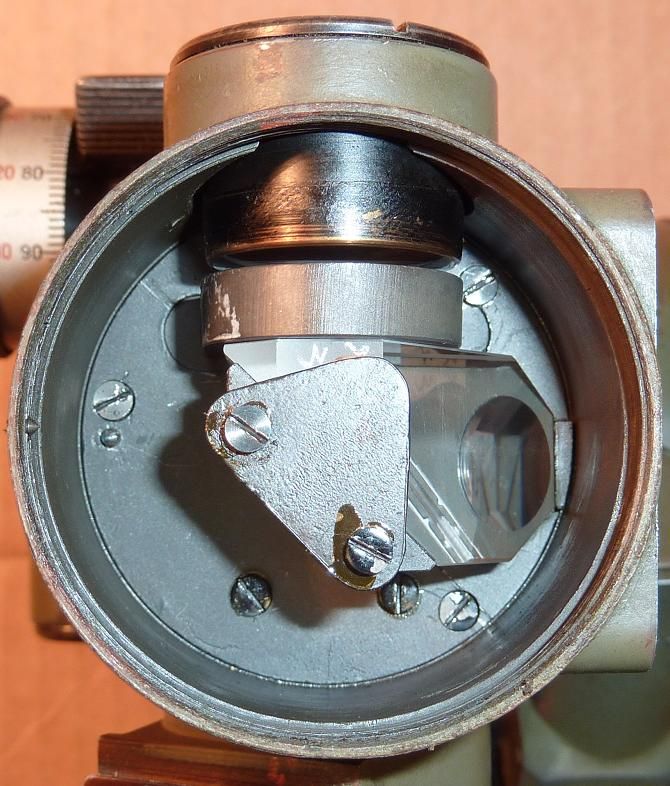 Another:
Objective lens removed: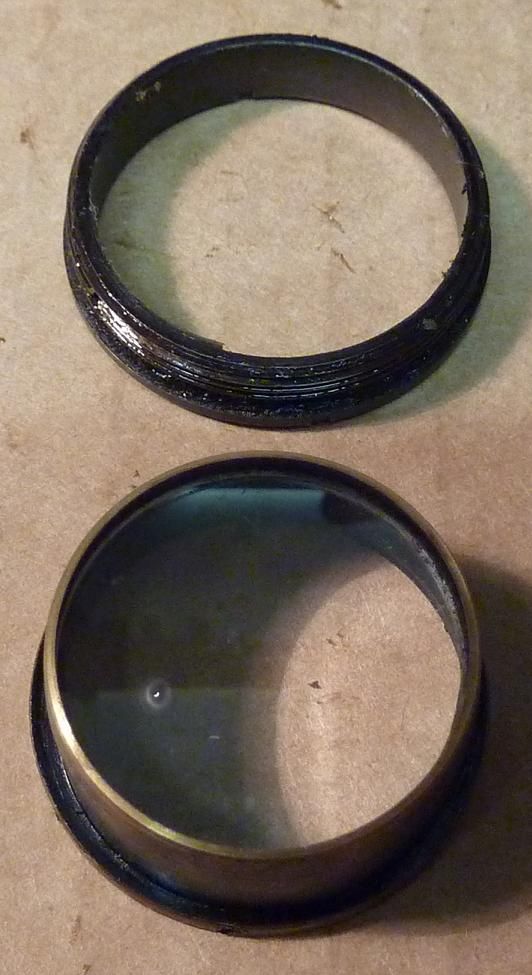 With Objective lens removed: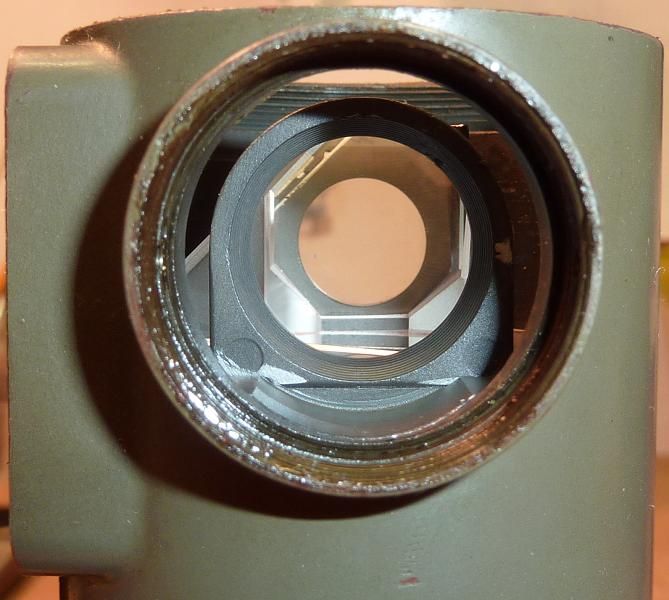 Top view with Objective lens removed: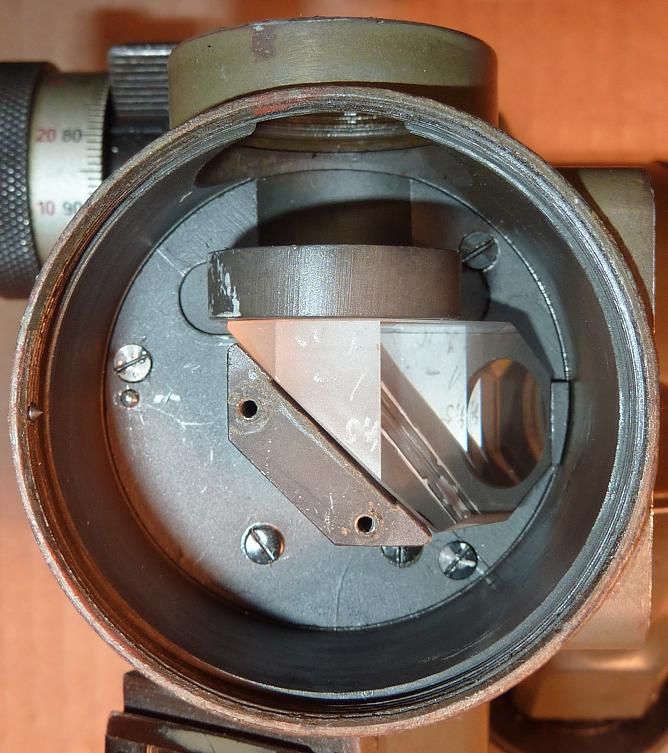 Prism assembly removed:
Tom.