Here are some photos of my reenacting group (staged), with my '34.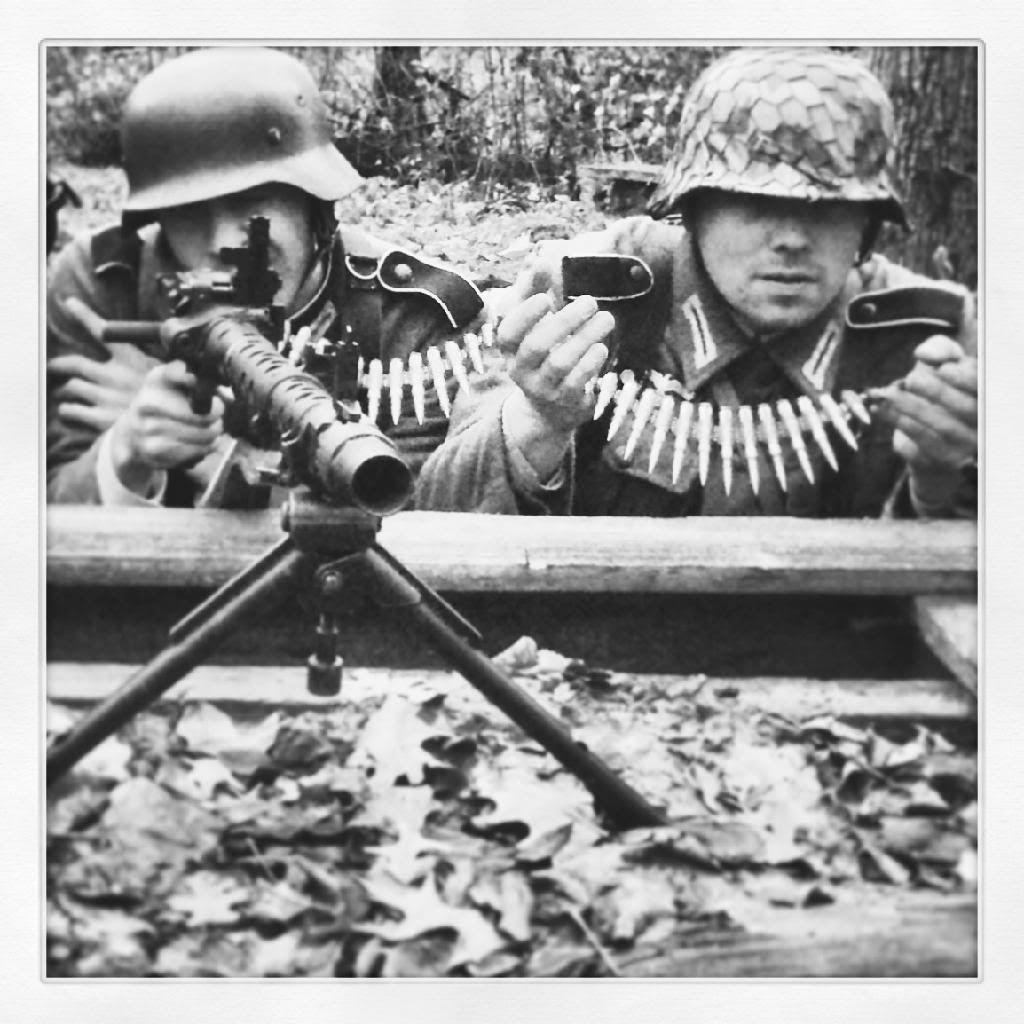 ---
Very nice, the B&W makes them look great.
---
Nice photos Frank......did you get my "PM" about the AA-Bracket you were looking for (?).

Regards, RichardS
US Army, Retired
---
Administrator

Posts: 3081
Joined: Sat Mar 12, 2005 8:41 pm
Anti-spam: Mg42
Location: NE Ohio
Contact:
Next time have the loader put the belt in right side up.
---
Lol thanks, funny story about the belt. We were at a film shoot. When they wrapped for the day we figured we could take a few pics. Turned out they wrapped early because lightning was in the area so we didn't really have our minds with us. We were trying to be quick
Had this been real combat we'd be dead either way
---