How to post pictures through the MG42.US site.
Just go to the bottom of the post text area and find the attachment tab.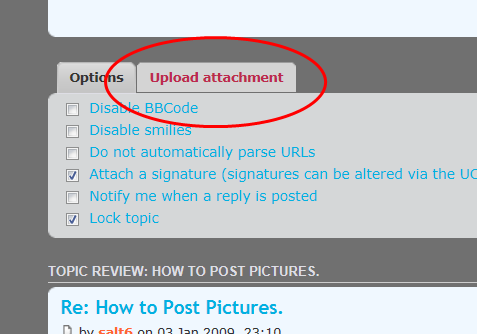 Use the browse button to find the picture on
YOUR
computer that you want to post.

Then click on the photo you want to upload and then click open.
Then just click add file button.
After the file uploads, preview your message to see the photo. Post your message if it's OK and your done.
Enjoy.